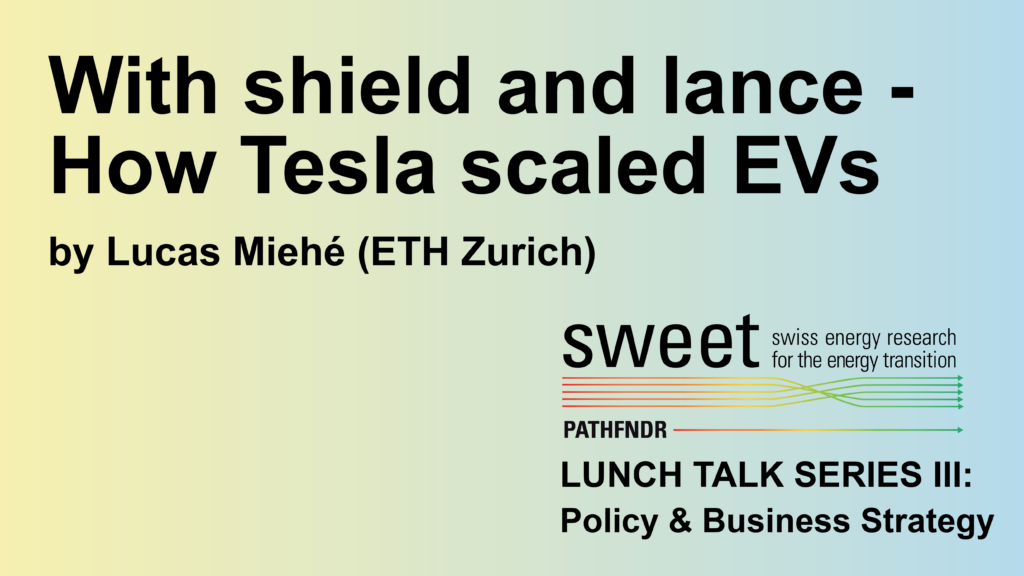 Lunch talk series III:
With shield and lance – How Tesla scaled EVs
Lucas Miehé from ETH Zurich will present how firms can use market and non-market strategies to scale sustainable innovations. The author team developed a model how firms can use four strategies to scale sustainable innovation. 
Date: Tuesday, 17 January 2023
Time: 12:00 – 12:45 (incl. 15 minutes Q&A)
Zoom link: https://ethz.zoom.us/j/66348918256
Registration: registration not required (free event)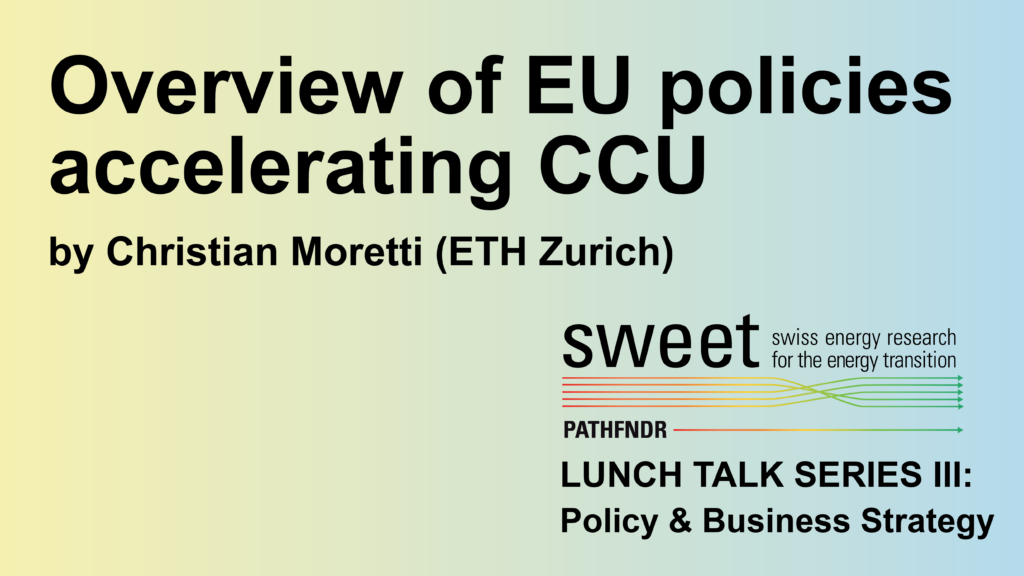 Lunch talk series III:
An overview of EU policies accelerating carbon capture and utilization
The adoption of the Climate Law and the EU Green Deal with related policy strategies to increase climate targets for 2030 have made carbon capture technologies an important part of the EU decarbonisation effort. In particular, capturing CO2 otherwise emitted into the atmosphere and converting it into value-added products could offer climate change mitigation benefits in the transport, energy and chemical sectors. Christian Moretti from ETH Zurich will illustrate an overview of the current policy context shaping the development of carbon capture and utilisation (CCU) and future EU policies aiming at accelerating it.
Date: Tuesday, 21 February 2022
Time: 12:00 – 12:45 (incl. 15 minutes Q&A)
Zoom link: https://ethz.zoom.us/j/61132957691
Registration: registration not required (free event)
© 2021 SWEET PATHFNDR Project